Superior Quality Done Right The First Time
We are Illinois leading kitchen remodeling, cabinet & bathroom design company with over 30 years of experience. DNT Custom was started by founder David Worden that saw the need for quality kitchen cabinetry and custom bathroom design.
We have completed over 1300+ jobs without one Better Business Bureau complaint. Our kitchen design company is based around quality products and service. We design, sell, and install high end cabinets down to medium grade cabinets. Personal service makes our company different than the large home improvement stores.
We Create Your New Kitchen
We create your new kitchen based on the design of your home and the lifestyle of your family. We take pride in the care and craftsmanship of our work, as it matter to us what you think. Kitchen cabinetry and remodeling are all we do and the reason we're the leading kitchen remodeling company in Illinois.
There is a big difference between a complete new kitchen design and a simple cabinet replacement or resurface. Kitchen designing and remodeling with your family's needs in mind is an art. Kitchen cabinets have to fit the existing floor and structure which takes a lot of experience and skill.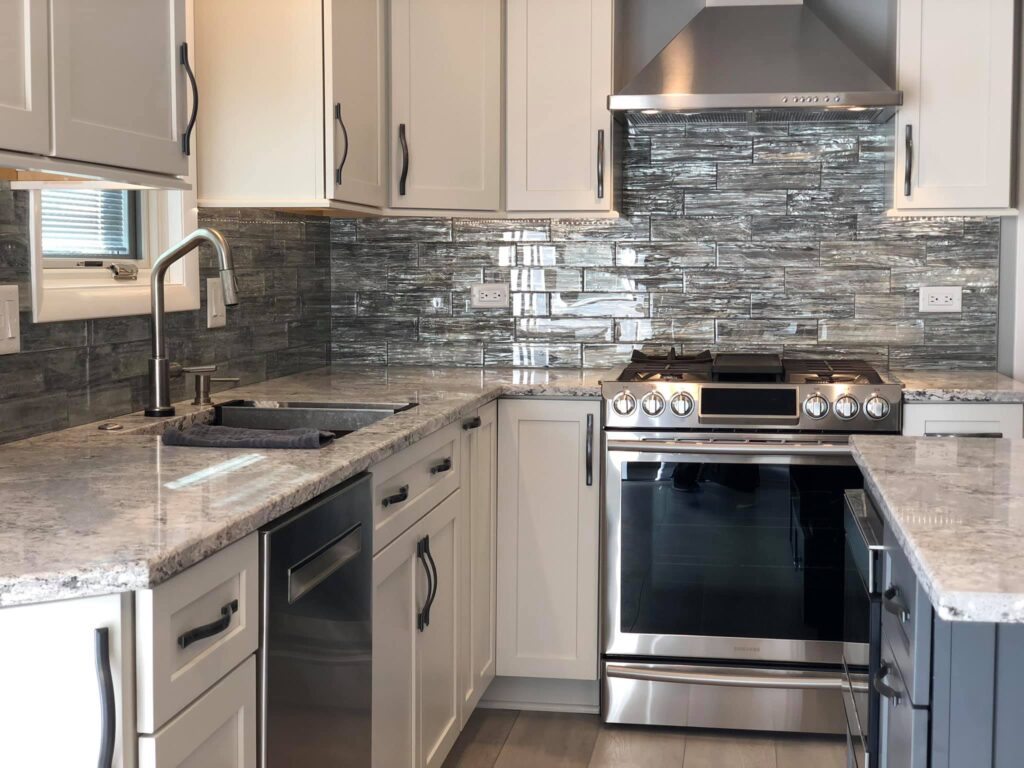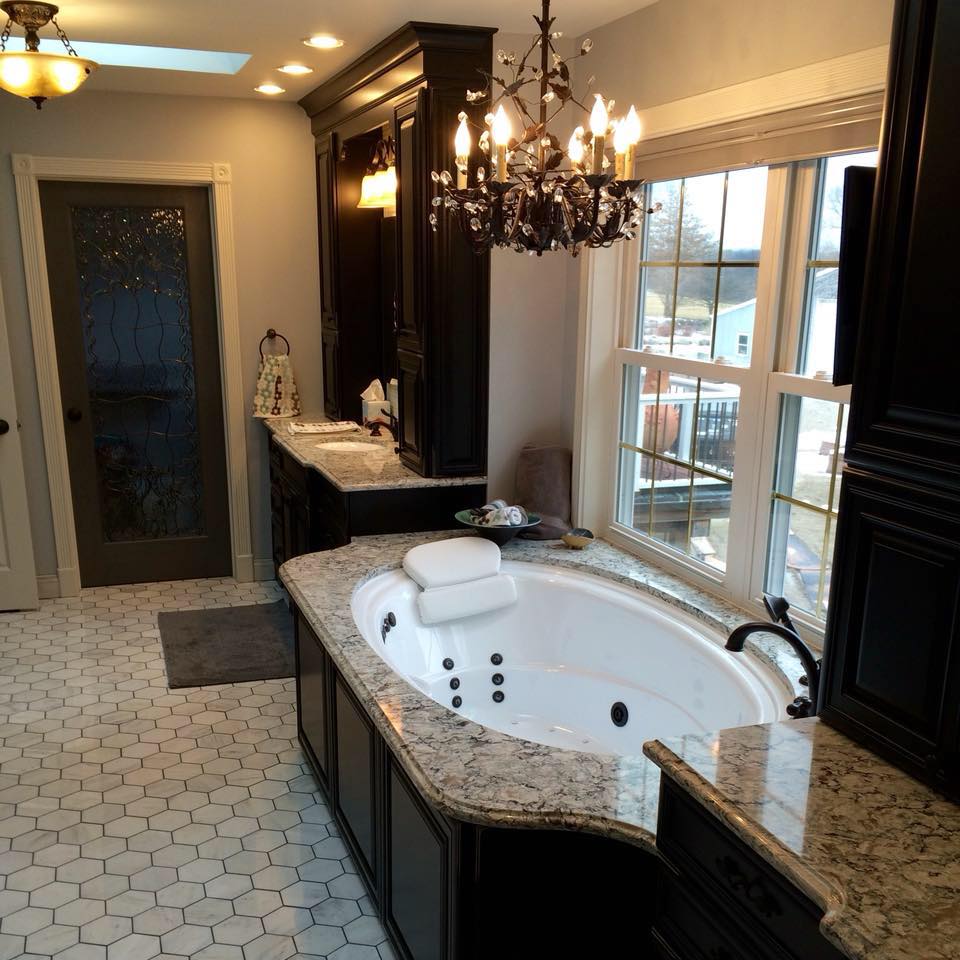 We Are Dedicated To Our Profession And To Our Customers.
We make remodeling your kitchen as least inconvenient as possible. Kitchen designs are done by one of the caring owners. We measure twice and order once so there is no mistakes or inconvenient delays. We also service what we sell and stand by our work.
We are dedicated to our profession and to our Customers. We are well known for our professionalism, reliability, dedication, excellent workmanship and affordable prices.
DNT Custom believes that "quality doesn't cost, it pays," doing the job right the first time benefits everyone. Our customer service is excellent and your satisfaction is guaranteed. We will help you prioritize your projects and work within your budget and timeline, so that you get the best service and quality available. Our goal on each and every project that we complete is to have you as a Customer for Life! The best way to grow a business is thru the referrals of satisfied Customers.