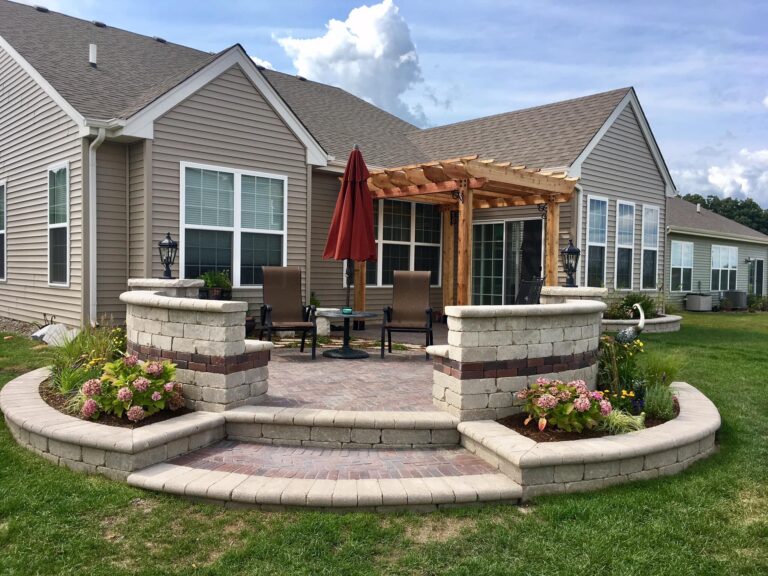 Family Safety Tips When Designing and Building Your Patio
Designing and Building Your Patio With Top Rated Company
Family Safety Tips When Designing And Building Your Patio
Few things are more important for family safety than ensuring your patio or deck is up to code and safe to use. Here are some tips to help you design and build a safe place for your family to spend time outside:
1. Assessment
Before building your patio, check the area around the house for any potential dangers. It involves looking for things that could be dangerous, like power lines, gas lines, and other utility infrastructure.
2. Meet The Safety Standards
If you want to add something to your patio or deck that could be dangerous, like a pool or hot tub, talk to a professional to ensure that it is installed correctly and meets all safety standards.
3. Use Quality Materials
Make sure the patio or deck is made of safe, non-slip materials that are easy to walk on. Having young children or older people in the family who could fall is an imperative.
4. Damage Check
Check your patio or deck for damage or signs of wear and tear. It means looking for loose boards, nails, or sharp things that could hurt someone.
5. Read Safety Instructions
Follow the manufacturer's instructions for safe use and placement when putting outdoor furniture on your patio or deck. Using these simple tips, you can help create an outdoor living space that is safe and fun for the family to use for years to come.
What To Consider In Designing Your Patio?
When planning a patio, there are a few things you should think about. First, you should think about how big the deck is. It should be big enough to fit all the outdoor furniture and give you plenty of space to move around. Second, you should think about how the patios' shaped. It should look like it belongs to the rest of the yard. Lastly, you should consider what materials you want for the deck. There are different choices, so make sure to pick the one that fits your needs the best.
Now that you know what to think about when making plans for your patio, it's time to get started! Start by drawing a rough sketch of what the deck will look like. Then, start looking for the right furniture and other items to make your vision come to life. With some planning and creativity, you can have the perfect patio up and running in no time!
Build Your Patio with a Professional Company
Patio and landscaping companies can help you build patios that are precisely what you want and fit your budget. You can have terraces made just for you or buy ones already made. In either case, you should ensure the company you hire has a good name and provides good services.
When looking for a professional company to build your patios, get bids from several companies. It will let you compare the prices and choose the one that works best for your budget. Also, ask friends or family who have had patios recently built for recommendations.
Once you've chosen a company, talk to them about your patio goals. Tell them what kind of mood you want to create and how many seats you'll need. They should also know about any special features you want, like a grill or fireplace that is built in.
After that, the company will design your patio based on what you want. Once the design is finished, they will start building your patio. Make sure to ask how long it will take to plan.
After the patio is built, the company will add any extras you've asked for. For example, they can add a pergola or gazebo if you want to get out of the sun. Ask how long their work is guaranteed so you can be sure they can do a good job.
So, what are you waiting for? Find a reputable company in your area today and start planning your dream patio. You'll be glad you did.
DNT Custom Offers The Following Services:
Articles We've Hand Picked For You:
Frequently Asked Questions