Looking for Bathroom Design Ideas?
Of course you are, that's why you're here! Whether you're making small upgrades, going for a full overhaul, or just daydreaming from your desk, a bathroom remodeling can make a big difference in the feel of your home (and your skin-care routine). So it's no wonder that along with the kitchen, this practical space often takes top priority when it comes time to remodel.
But choosing a brand-new look isn't always easy, so we've gathered an array of bathroom design ideas from the hallowed pages of Architectural Digest and the equally hallowed digital pages of Clever—each filled with inspiring ideas for your own renovation—including relaxing tubs, glamorous vanities, and sleek showers. From crisp and approachable to luxurious and extra, see stylish spaces that midafternoon daydreams are made of.
The kitchen is probably the most used room in your house, so you want it to be a space you enjoy spending time in. And aside from functioning appliances, a kitchen design you'll love for years to come is of utmost importance. So whether you're renovating or simply looking for some inspiration, we found 90 kitchen design ideas that will help you optimize your own—and the best lessons to take from them.
From country casual to sleek and modern—and literally everything in between–we've got all the kitchen remodeling inspiration you could ever need. Gorgeous countertops, unique backsplashes, and statement lighting, we're coming for you.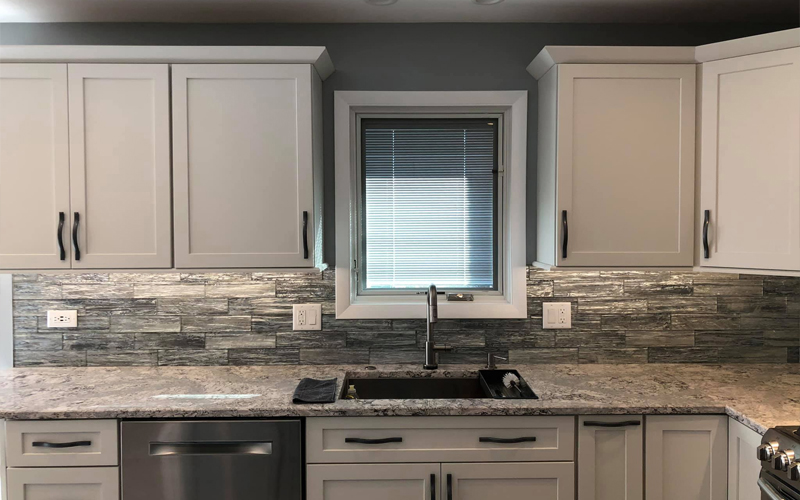 This month, we're all about outdoor living. You may have seen our previous post on Deck Design, and today we focus on custom patios design. The purpose of a patio is entirely for enjoyment, enabling you to spend time outdoors and appreciate your surroundings. Knowing how to create the perfect patio for you, however, can be a challenge. Read on to consider all your options and craft a patio you love.
Consider how to best use the space you have. Think about the layout of your yard, the size and shape of the patio you wish to have, and which direction your patio will face. How will this affect sunlight and temperature year round? Are there trees or other structures nearby to provide shade?
Here's a summer project designed to keep you cooler on even the hottest of days. The classical columns support an overhead wooden lattice that works like a big shade tree, letting only a portion of the sun's radiance shine through.
What looks like the toughest part of this pergola installation project is actually the easiest—the graceful, solid-looking columns. They're not wood at all but a hollow-core composite material with amazing structural strength and durability. We've designed the pergola plans so you simply slip these columns over treated 4×4 posts embedded in concrete. When screwed to the wooden posts, these columns provide a stable, solid base for the overhead lattice framework.