5 Creative Ways To Upgrade Your Existing Patio Design
Fabulous Ideas To Transform Your Patio Design!
Patios are where we can spend time with family and friends, relax, unwind, and recharge. DNT Custom can make changes to your patio right away. We can help you enhance your patio to make it look nicer and bring everything together, no matter how big or small the space is. Call us at (815) 501-8262 for a free quote and to learn how we can help you improve your patio.
Our company is the best for changing your outdoor space. We offer bathroom remodeling, kitchen remodeling, decks, and pergolas services. We make sure all the details are perfect. If you have small patio decor ideas, we can help you build them!
Visit our review section and gallery page for a better view of our works. You can be sure of high-quality work with us that will last many years.
5 Artistic Ways To Upgrade Your Existing Patio Design
1. Paint To Transform Your Space
Painting your patio is a great way to change its design. This will give you a whole new look for your veranda area. First, you need to pressure wash the area. In this way, it will get rid of any dirt or debris. Your base layer of paint should be exterior paint that will last for years in all kinds of weather. Once the base layer is dry, you can use stencils to get creative. Pick a design that you like and add it to your veranda space. 
You can change the paint whenever you want. It does not take a lot of time or effort. Plus, it will make your home look nicer from the outside!
Here are some things you should consider in the patio paint project.
Choose The Best Color Scheme
It can be hard to pick the right colors for your space, but with some help, it can be easy. Look up ideas and experiment until you find the perfect colors for what you want. Start by thinking about the purpose of the room. This will help you decide what colors to use. Natural colors like blue, green, and brown might be good if you want the room to make you feel relaxed.
You could use different combinations of primary colors, such as oranges and yellows. You could get inspiration from artwork or nature if you don't know where to start. You could use colors to make your home look cozy and inviting. With creativity and confidence in yourself, you can use paint to transform your space in no time!
The best place to start is by getting ready! Make sure that all surfaces are clean and there is no trash. Cover furniture and fixtures. Put masking tape on things you do not want to paint. These steps will help the painting project go smoothly.
If you want your project to look good, you must prepare for the painting stages. If you're not sure if you can do it yourself, you can always hire someone to help. But before getting started, take the time to plan out precisely what colors you'll use. Additionally, read up on tutorials online to learn more about the technique. And most of all, enjoy the creative process ahead of you!
Try painting one wall darker than the other three to make it look more interesting. This technique can create an attractive contrast, making any room look new.
Another idea is to paint a picture on one wall. You can use stencils to help you draw the design that you want. If you're going to do something unique, try painting stripes, different colors, or shapes on one wall. This will make the wall look more attractive. Whatever you choose, remember that paint can make your space look better and feel happier.
Finishing Touches On Your Paint Job
Cover every part of the wall with paint. Make sure the paint strokes are even. Patch up any holes in the wall and put up shelves if needed. Don't forget to clean up around the light switch covers and outlets. Wipe your walls with a damp cloth and add texture and interest around the trim using a brush. That way, you'll be ready to enjoy your new space created by paint!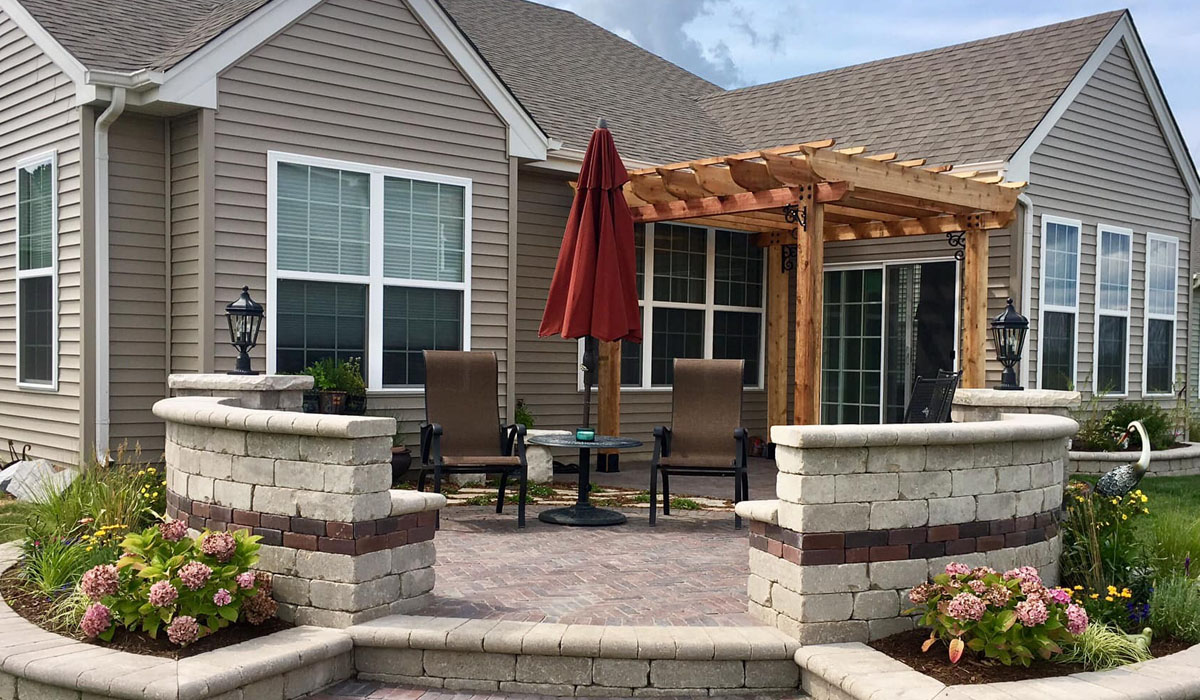 2. Add Decorative Accents
Adding decorative touches is a simple way to make your outdoor space look better. For example, a wind chime or an outdoor rug can make an ordinary patio look more stylish.
Below are some tips on how to add decorative accents:
Select The Right Material
The materials for these accents depend on the look you want! There are many ways to add accents to your home. 
Wood is good for rustic spaces. Glass and metal can make a formal area shinier. If you want an earthy look, try natural fibers like jute. You could try something different, like terra cotta or terrarium-inspired decor items. With all these options, you can find the right finishing touches for your unique style!
Know To Arrange Your Accents
Try using different heights, sizes, and materials to make each piece look its best. Adding color will also help your items stand out more in the room.
Be creative when adding details to your home. You can choose different styles of accents and mix them for an exciting look. Make sure you have enough space between displays so you can move around. Choose the details for your home that you like the most. This way, your home will be more personal to you.  
Find Inspiration For Decorative Accents
You can find these items without spending too much money. Look at store windows, catalogs, flea markets, and yard sales for modern concrete patio ideas. If you use these things to decorate your house, it will look nicer than other houses. This will show people your style.
3. Bring In Artwork And Accessories
You can make your patio look nicer with some artwork and new accessories! Hang up some framed pictures or add some wind chimes. You can also add some candles or lanterns for light.
Adding trellises or hanging planters can be great, too. If you want something different, you can try sculptural pieces. Be creative and turn your veranda into an outdoor room you and your guests will love!
The following are some ways to bring in artwork and accessories to your patio
Wall art can be both exciting and scary. You can use it to show who you are and make your space lively. But if you pick the wrong art, your walls will look messy and confusing. The trick is to find pieces of art that show what you like while also looking good with the rest of your decorations. You can also look at art in other styles or mediums; it's a perfect chance to try new and creative things. 
Once you find a style you like, use it as inspiration for your own home. Add things to the room that match the type, like paintings, lamps, and pillows. This will make your room look unique and different from anyone else's.
Create Harmony With Accessories
Choosing items that go well together when you're adding accents is essential. First, pick a color palette, then select items in corresponding colors. For example, if you have a blue vase in your entryway, find artwork in blue. This will make everything look like it goes together. 
Also, try using materials like wood and metal to make the space more attractive. And finally, have fun with it! Accessories are a great way to show off your style and interests.
This could be artwork, photographs, or other objects. This is an excellent way to show people who you are and make your home more comfortable and inviting at the same time. Adding the right pieces can turn a dull room into something unique. 
If you don't know what to add, look online or ask your friends and family for help. Artwork and accessories will make your space more interesting and unique.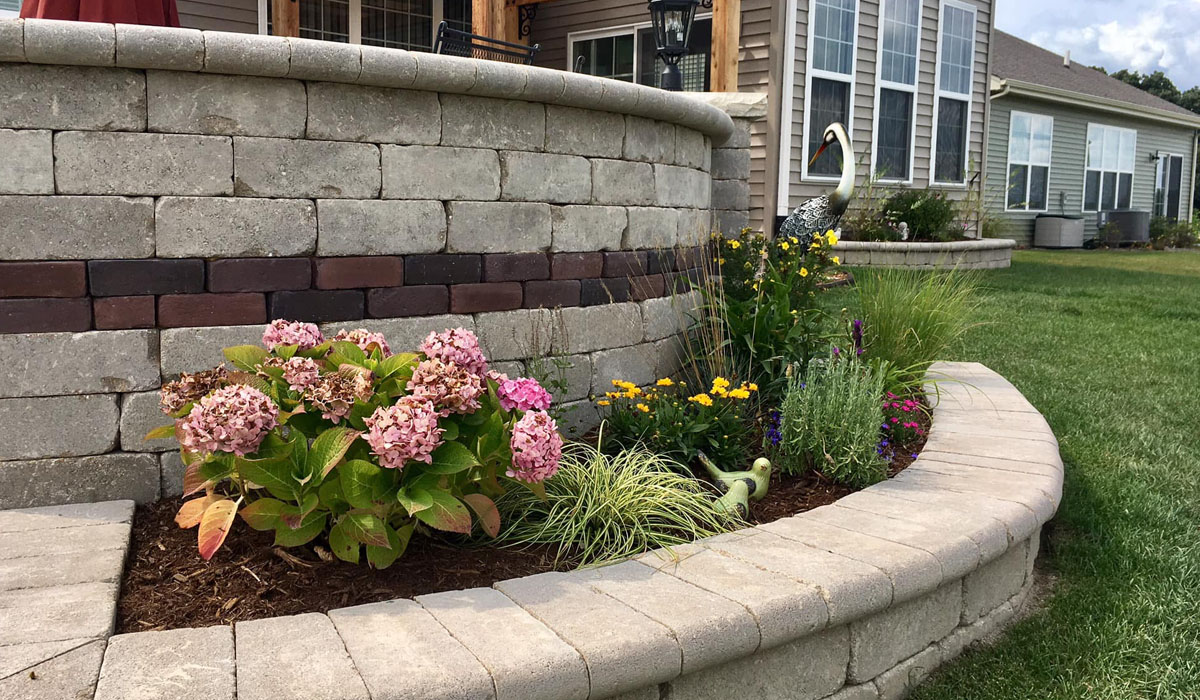 Having a living wall on your patio is a great way to make your outdoor design more original and stylish. A living wall is a wall covered in plants. This type of plant life will bring new energy to your space. Plants can clean the air, reduce noise, and lower stress levels. They also make things look nicer, which can change how you use your veranda daily. 
 A living wall wraps an outdoor room with texture, life, and sometimes even a pleasant smell! You can choose from many different plants that will last a long time. Updating your design with a living wall is a simple change that will bring you many benefits for many years.
So, if you want to know how to put up a living wall, read on:
You can choose different kinds of plants, like succulents, vines, or flowers. To get started, find out which plants grow well in your area. Look for plants that do well in your climate and do not need extra watering. 
You can build your living wall in any way you want. But it is essential to find what works best with your local environment to enjoy its beauty all year.
Installing a living wall is an excellent way to change your outdoor space. You need to consider the size of your wall, the best place for it, and what kind of plants you want to include. You need to think about how well the water will drain, how easy it is to care for, and many more things. If you plan carefully, you can make an excellent living wall, something people will discuss for years.
If you want to make your patio landscaping, try adding plants and flowers. This is an excellent way to make any area look better. They will make your home smell better and feel more alive. You can also choose fun colors for your plants to brighten your space. You will also get fresh flowers, herbs, and fruits from your garden all season long!
You can make your patio more interesting by adding new things. You can use what you have, but adding a few new items can improve your patio design. There are a lot of ways you can make your patio look great. You could use different types of tiles, add raised platforms, or put out decorative plants.
It is essential to think about what will work well and look good for your space outside. With some planning, you can turn your current patio into a perfect area for relaxing guests. If you need help bringing your ideas to life, DNT Custom is the best choice!
Our company makes outdoor living and entertaining spaces, like patios. Our team can design a deck that fits your lifestyle if you want a special outdoor space. We can make a perfect custom patio for you and your family. You can learn more about our services by looking at the pictures in our photo gallery. Call us at (815) 501-8262 and get a free quote today!
DNT Custom Offers The Services As Follows:
Other Articles We've Hand-Picked For You:
Frequently Asked Questions