7 Amazing Patio Ideas That Will Last All Winter
Learn From The Pros With These Winter Patio Ideas
Everyone wants a nice patio where they can hang out with friends and family from spring to fall. But when it gets cold, not many people want to stay outside and do things. If you hire DNT Custom for your next patio project, you won't have to worry about that. Contact us at (815) 501-8262 and get free estimates! and we'll help you make a warm patio for the winter.
Our team works hard to ensure that your patio is comfortable, stylish, and useful. We want you to be happy with the results, so we'll keep working with you until the job is done right. Check out our FAQs page and client reviews to learn more about our work.
7 Expert's Amazing Winter Patio Ideas
Who doesn't like to relax by a fire on a patio? There's nothing better than kicking back with a glass of wine and letting the day's worries wash away. But what happens when you aren't there? If you don't want to spend your winter evenings and weekends inside. Here are seven great patio ideas for backyard that will last the whole season.
A fire pit is one of the best ways to warm up and make your patio more comfortable. There are a lot of different sizes and shapes, from big outdoor fireplaces to small ones that can be moved as needed. If you have a lot of space at home, a permanent outdoor fireplace may be just what you need. There are smaller models if you want something portable or don't have much room.
When choosing an outdoor fireplace or fire pit, there are a few things to consider.
Size. The size of your fire pit should depend on how big your yard is and how much space you have. If you have a small yard, you might want to get a smaller one. One that doesn't take up a lot of space. If your backyard is big enough, you can choose something bigger, like an outdoor fireplace.
Price. The next step is determining how much you want to spend on your new fire pit. This will help you narrow your options and find the best one for your backyard or patio. If money isn't an issue, buy the most expensive model that meets your needs. A mid-range model might be a good choice if you're on a tight budget but still want many features.
Durability. This is an important thing to consider when buying a fire pit. Extreme weather can't hurt materials made to last, like stainless steel. The best fire pits are made from materials that won't rust or break down over time. The longer a fire pit will last, the better the materials used to make it.
Style. When buying a fire pit, it's essential to consider its appearance. If you have a patio or deck you use for living, you may want something that goes with the furniture and decor you already have. The same is true if you live in a cabin or a home with a more rustic style and all your furniture is made of wood or other natural materials. You might want to pick something that goes with how these things look.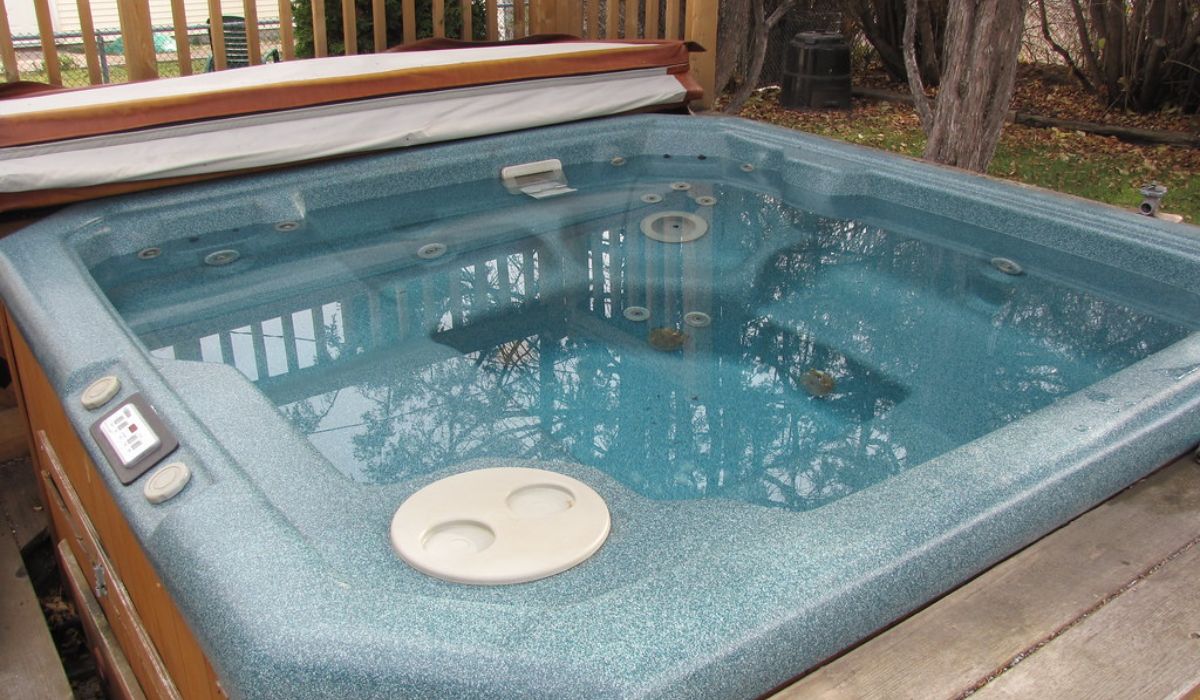 For anyone who likes being outside, this is a no-brainer. A hot tub is a great place to relax during the colder months. This is especially true if you live somewhere with a lot of snow. You can put a hot tub outside or inside, depending on your taste.
This is great for people who love their patios but want to get out of the weather. A porch with screens is a great place to get together with family. It allows everyone to sit together without being bothered by bugs or other pests.
Consider a few things to consider if you want to add a screened-in porch to your house.
You'll need to decide on the location. 

The size of the space. 

Proper ventilation. 

Choosing the right design.
You can still use your patio for seasonal dining, even when it's cold outside. This is especially true in places where the days are short, and it gets dark early. Holiday decorations can make your patio warm and inviting even when it's cold outside.
Here are a few of our favorite winter uses for seasonal dining:
Host a themed dinner party.

Have a classic holiday party.

Enjoy a quiet evening at home.

Use your space as an entertainment hub.
No matter how you use it, this is a great place to enjoy winter. So use it to your advantage and enjoy what the season offers.
You probably don't want to use your grill in the snow if you own one. But with creativity and basic woodworking skills, you can turn your grilling area into an outdoor living room.
A simple wooden platform has room for your grill, sitting places, and storage space. You can use a tarp or a portable heater with an extension cord to cover the platform (to keep out moisture).
Almost everyone with a patio also has a grill. But you can use your grill for more than just grilling. You can use its heat to stay warm while sitting on your patio.
An outdoor heater will keep you warm even in winter. There are different kinds of outdoor heaters, such as ones that use natural gas, propane, or electricity.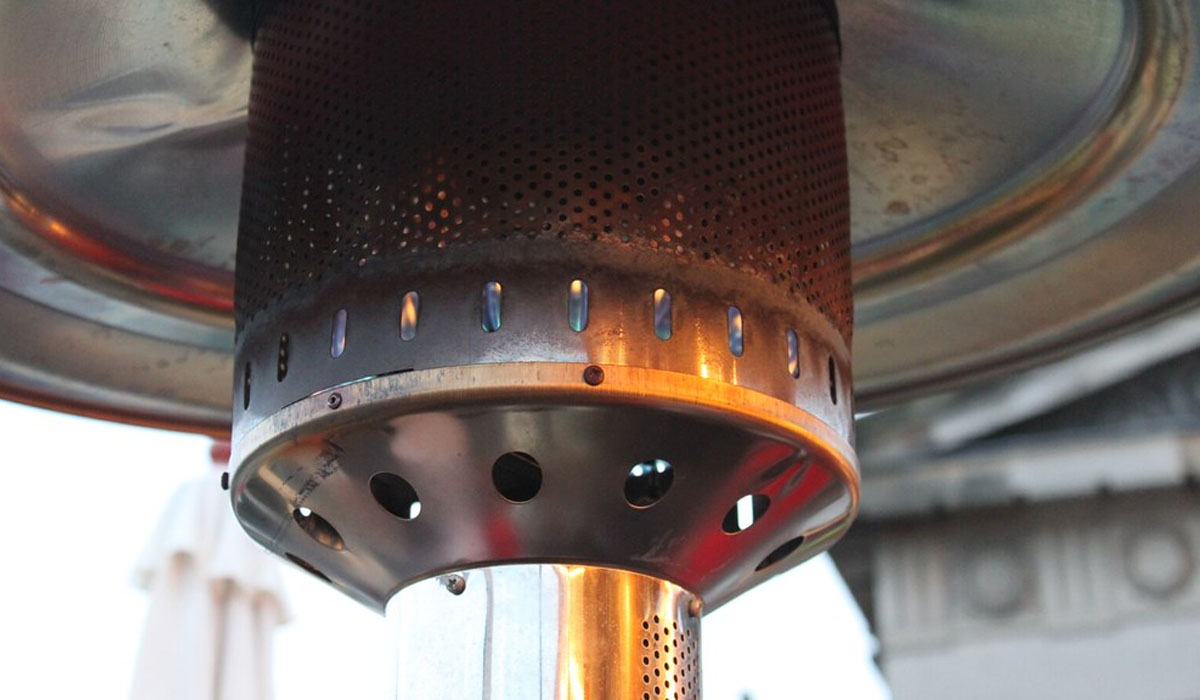 A covered patio is a great way to add space to your home and enjoy the outdoors even when it's cold. If you plan, it can last all winter.
These are popular with people who own their homes because they give you more space. They are perfect for parties, relaxing, and going outside without worrying about bad weather.
Most people don't know that they can use it all year long. Use these ideas for the backyard to make sure you have a warm place to stay all winter long:
Seal The Patio. Seal the surface of your patio floor before winter comes to stop water from getting in and causing damage. You can buy a sealer or make your own with a paint stripper, oil soap, and latex paint.
Protect Your Fence. People often don't pay attention to fences until snow and ice damage them in the winter, but that doesn't have to be the case! Water runs down bars more than it does down walls when it snows. So you might want to cover your fence with vinyl or plastic sheeting. If nothing is done about it, it can hurt.
Protect Your Lawn Furniture. Even though it may seem obvious, many people wait until it is too late to protect their lawn furniture from the winter weather. Cover your furniture or put it in a garage or shed to protect it.
Keep Gutters Clean. During the winter, leaves and other debris can get stuck in gutters. This can cause water to back up and damage the roof and patio. To keep this from happening, make sure you clean out your gutters often.
Trim Back Trees And Plants. Trimming trees, bushes, and other plants that hang over or near your patio can help keep ice and snow from building up. This could hurt them or cause things to fall onto the deck in the winter when it storms.
Invest In A Snow Blower Or Shovel. It can take a long time, especially if it piles up quickly. Invest in a snow blower or shovel to make the job easier and faster so you can use your patio in the winter.
Outdoors are great places to hang out with friends and enjoy nature. On the other hand, it's not always easy to enjoy winter. You won't have to worry about that with these helpful patio ideas.
Improve your patio with the quality services of DNT Custom. We build things like patios, pergolas, and more. Our team will work with you to make an outdoor living space that is unique and fits your needs. Contact us at (815) 501-8262 for a free estimate and start your project now! 
DNT Custom Offers The Following Services:
Articles We've Hand-Picked For You:
Frequently Asked Questions